Networked medical device connectivity. What does this mean and why does it matter? Life sustaining devices such as patient monitors, infusion pump systems, ventilators, and a host of biomedical equipment are typically connected via hospital and healthcare facility Ethernet or Wi-Fi. The fact that they are connected to the network and potentially the Internet creates an inviting attack surface for attackers. Peel will expertly guide you through design & threat modelling considerations of medical device security, including the shared responsibility model, and the introduction of the new IEEE 11073 interoperability standard for devices.
About C. Emma Peel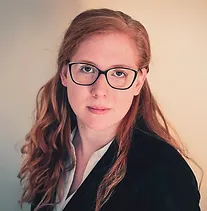 Peel is a dynamic professional speaker highlighting her expertise in information security and compliance. She enjoys sharing insights through popular and relevant articles tackling the challenges and complexities of post-pandemic Cyber Security. Noted by her peers as possessing a vast wealth of knowledge, not just in Cyber-security but in many other areas of IT and possessing a true passion for technology. Currently Director Security & Compliance, Draeger Medical, following eight years as Global Information Security Officer & Risk Manager at a G2000 pharmaceutical and life sciences organization. Previously worked as a Principal Technical Consultant where she designed technical architectures for biomedical and energy organizations. Holds a BS in Computer Science and Mathematics from the University of South Alabama.
Hear C. Emma May 10-11 2022 Register for Austin Cyber Show Zoom Events
Join US and Canada cyber community members at the inaugural Austin Cyber Show Conference at Concordia University Texas, May 10-11. During the two-day cyber defense conference, participants can engage in discussions with peer leaders and industry experts on the cyber risks and challenges that businesses, leaders, developers, educators, and students face each day.