Assigning Cost to Security Risk.
The importance of communicating cyber risk in financial terms to the board is growing day by day. Many have long considered this necessary given these individuals' primary responsibility is to move the company in a better financial direction and often have zero understanding of technology or security. Almost everything that they do revolves around the cost, and the trade-offs and the ROI of various investments. In this session, Jeff Moore will give a peak into his world, where assigning cost to security risk is the primary objective, allowing officers and board members to perform their due diligence. Understanding a company's financial exposure to cyber risk and assigning cost to security is a fairly new phenomena and part of the convergence between business leadership and technology that is moving at a very fast pace
About Jeffrey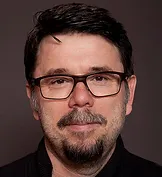 Chief Product Security Officer, Draeger Medical, Jeffrey is a respected cybersecurity leader with over 20 years of management and technical experience. He is a visionary responsible for developing strategies to reduce risk and address compliance by enhancing IT security policies and procedures, security operations, and technical capabilities. When considering a strategy, Jeff places importance on the sustainability for the business while being adaptable to emerging cyber security needs. Jeff moved from being Global Head of Cyber-Security at a Global 2000 pharmaceutical and life sciences organization, previously working at Adidas AG, Bindview, and Peregrine Systems, having started his security career at the European Space Agency (ESOC)
Hear Jeffrey May 10-11 2022 Register for Austin Cyber Show Zoom Events
Join US and Canada cyber community members at the inaugural Austin Cyber Show Conference at Concordia University Texas, May 10-11. During the two-day cyber defense conference, participants can engage in discussions with peer leaders and industry experts on the cyber risks and challenges that businesses, leaders, developers, educators, and students face each day.