May 10-11 2022 Session by James Azar CyberHub Podcast
Title: Double Espresso Morning Cyber Brief to Start the Day
Join us as James gets AustinCyber.Show off to a Double Espresso start May 10, 2020
James Podcast has become a Hub of the Infosec Community. Joint him every day as he brings to our attention the latest in current cyber information events and patches that are essential.
A daily podcast with host and CISO James Azar delivering the latest in risk, impact, and mitigation for cybersecurity practitioners globally. The show is live at 9 AM EST Monday through Thursday and tune in each Friday for a special Tech Corner with some of the industry's brightest minds to discuss the latest challenges, innovations, and technologies.
James mission is to provide substantive and quality content that's more than headlines or sales pitches. We want to be a valuable source to assist those cybersecurity practitioners in their mission to keep their organizations secure.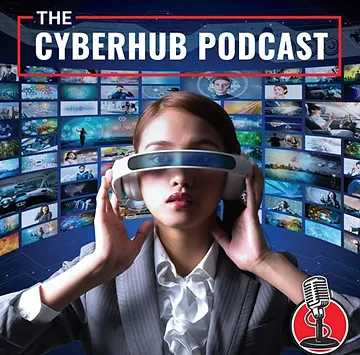 James Azar CISO
Driven Security minded and business oriented security professional James works, leads, and is dedicated to the security and business mission. In his experience, James has served as CTO, CIO, and CISO but his true passion lays at intersection of Security and Business where innovation and out of box thinking are needed to drive security growth within an organization.
James is the host of the fastest-growing cybersecurity podcast in the country CyberHub Podcast, CISO Talk, and a new and noteworthy privacy podcast called Goodbye Privacy as well as the Other Side of Cyber on ClubHouse.
James is a global public speaker having spoken at events like CyberTech Israel, RSA, Data Connectors, FutureCon and has been published in Fox, OANN, AJC, ABC, NBC and James also writes for Substack.
James enjoys multiple espressos a day, chasing down a steak with Whiskey, Bourbon, or scotch.
Hear James May 10-11 2022 Register for Austin Cyber Show Zoom Events
Join US and Canada cyber community members at the inaugural Austin Cyber Show Conference at Concordia University Texas, May 10-11. During the two-day cyber defense conference, participants can engage in discussions with peer leaders and industry experts on the cyber risks and challenges that businesses, leaders, developers, educators, and students face each day. Attendees will walk away with new insight and leadership lessons learned to defend against ransomware, phishing, and data exfiltration attacks. Five Cyber-By-Fire Skill Certificates are available to earn at the event and via Zoom Events online for 30 days afterward. Certain Zoom Event features only work in US/CAN.