The nature of cybercrime is constantly changing and becoming more difficult to defend. This session will evaluate some of these changes in the nature of the internet and the new attack vectors you should monitor. Be aware that we seeing a dramatic increase in cybercrime as Russia is behind much of cybercrime and they are using new methods to attack the Ukraine and will be learning what new attacks are most successful.
There has been $1 trillion invested in cybercrime in the past 5 years and yet the facts show that cybercrime has increased in frequency and severity every year for the past twenty years. We will discuss why $1 trillion in funding has not only not stopped cybercrime but why it has not ever even resulted in a reduction in cybercrime.
I have worked on some of the most significant breaches in the past ten years and seen the sophistication of the attacks transform year after year. It is reported that the losses to cybercrime exceed $6 trillion. Think about the R&D budgets $6 trillion will fund. One successful government breach he worked on resulted in shutting down an organization that was spending $100 million per year in R&D and the math reveals that some criminal organizations are spending far more.
About Jack Blount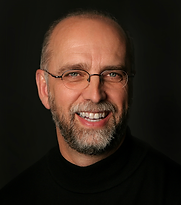 While Jack spent most of his 40-year career in the technology industry he says the four years he spent as CIO for the federal government is what really exposed to him the sophistication of cyber criminals and nation states involved in cybercrime. While much of the world blames Russia for being the world leader of cybercrime Jack realized that probably 80% of cybercrime is actually developed and executed by the Chinese. What he repeated found working the CIA, the military and other government organizations is that the Chinese use source code found on the dark web from Russia that the Chinese use to make Chinese attacks appear as Russian in origin. This practice is still being used today.
While Mr. Blount has officially retired to spend more time with is grandkids and horses he is still very connected both in government and in the industry and is active as a consultant on cybercrime, AI, Quantum computing, and robotics.
Hear Jack May 10-11 2022 Register for Austin Cyber Show Zoom Events
Join US and Canada cyber community members at the inaugural Austin Cyber Show Conference at Concordia University Texas, May 10-11.